Industrietore
SECTIONAL GATES
Sectional industrial gates
Wichtige Produktmerkmale
Design und funktionale Lösung
Möglichkeit der Lackierung nach RAL‑Farbmuster
Für den täglichen Betrieb verwenden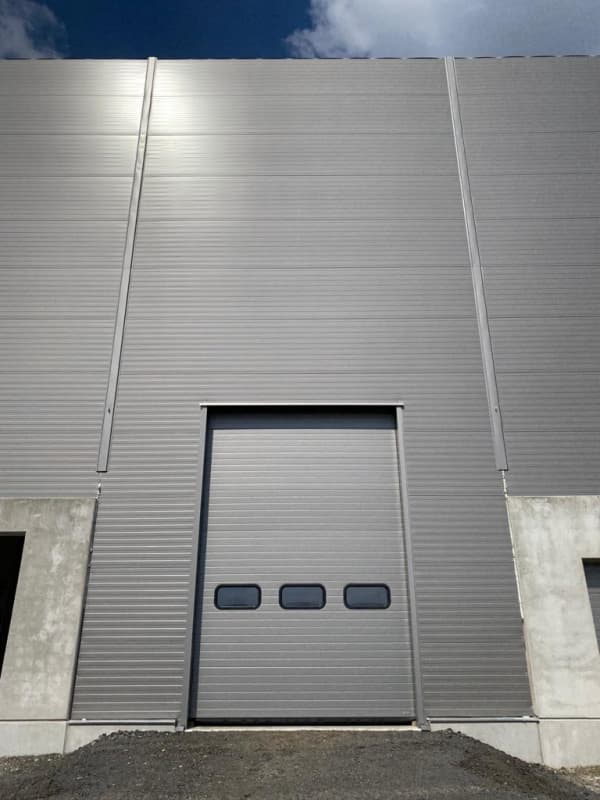 Product Description
Industrial gates are designed for closing the building openings intended mainly for vehicles or material handling. Most frequent use is in industrial facilities (production halls, garages, car service shops, car washes). Regards to& their elegant design, the gates can also be mounted in buildings such as banks or offices, hospitals and supermarkets.
---
Panel sectional gates
Consist of sandwich panels with 40 mm thickness that are filled with a polyurethane layer with very good insulating properties. The gates can be supplied without glazing, with oval or square loop-holes or with all-glazed sections made of aluminium profiles.
---
Frame sectional gates​
consist of frame structure sections that are made of hollow pressed aluminium AIMgSi profiles with 45 mm thickness. The profiles are either double glazed with 3 mm thick acrylic panels or solid aluminium panels in stucco design.
---
The wing travel distance of all sectional gates can be adjusted according to the height of a specific head as follows:
"NS" standard head (420 mm)
"LS" lowered head (min. 200 mm)
"HS" heightened head (the gates draw out upwards along the wall to the ceiling and then run under the ceiling)
"VS" vertical (the gates draw out upwards along the wall above the opening)
Control of gates
Sectional industrial gates can be controlled either manually or by industrial drive with a triple-button. The industrial drive offers several possibilities of above-standard control options.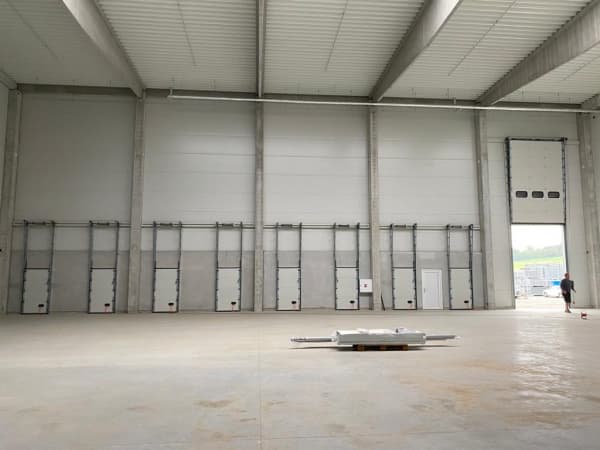 Downloads
Interessieren Sie sich für dieses Produkt?
Kontaktieren Sie uns über das Formular oder rufen Sie uns an.
+420 601 311 327
Wir entwickeln, verkaufen, fertigen, montieren und warten unsere Produkte selbst und gleichzeitig bieten wir unseren professionellen Service auch externen Kunden an.

Service
professioneller
Lackiererei
Brandlabor